---
UKES OF TOMORROW new album "Seconds Of Our Lives"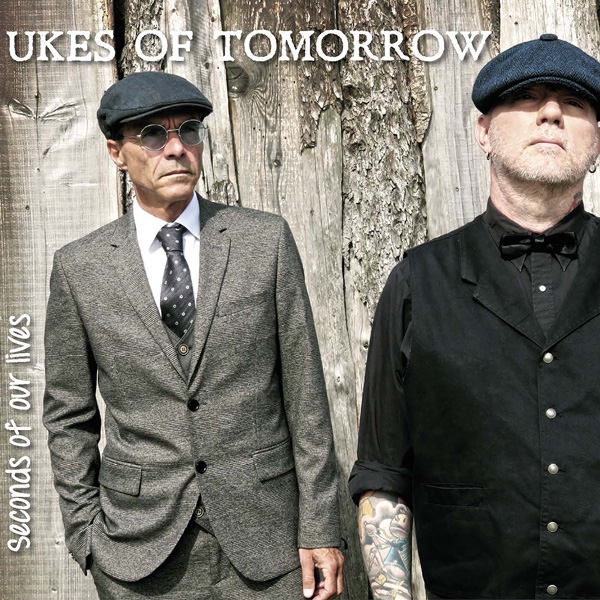 Cranking the volume up to 11 isn't hard to do. Ukes of Tomorrow pull the plug and offer a different kind of "acoustic evening". But, although people will be stunned at their interpretations of classics by; The Jam, Joy Division or Sisters Of Mercy, the duo is now increasingly digging for deeper and not quite so obvious tracks from the back catalogues of; TV Smith, Big Country, Bob Mould, Joe Strummer, The Pogues, Kalashnikov, The Damned or The Descendents – to name just a few. Completed by funny anecdotes about the songs, the odd folk tune or a nod towards their beloved Grunge era by way of Temple Of The Dog for instance.
Produced by Joszi Sorokowski (everybody from Bobby Byrd over Mad Sin to Pressgang).
Digital distribution by The Orchard
CD distribution by Viking Wreckchords.
Bundles, CDs, T-Shirts, etc.: https://kentnielsen.bandcamp.com/merch
Ukulele Punk Rock covers & other good music!